Propelling Progress…. Impossible without change
Progress – means to move forward or onward in space or time.
'Propelling' is a force that catapults something onwards or upwards.
Imagine the momentum of that forward movement when pummelled by a propulsive force. The resultant creation is nothing short of a metamorphosis.
DTAC is one such enshrined medium that brings about a confluence of the spirit of toastmasters that acts as the force to ignite the infinite possibilities of all its involved members; the experiential transformation is a change towards a bigger and better YOU!
Come, and experience the event! Feel the dynamics of a progressive change!
| Position | Name | |
| --- | --- | --- |
| DTAC Chair | Rajendra Varma, DTM | |
| DTAC Arabic Chair | Jamileh Al Alami, DTM | |
| DTAC Education Chair | Ahsan Jalal, DTM | |
| DTAC Technical Chair | TM Vineesh Mathew | |
| DTAC Marketing Chair | RohinKumar, DTM | |
| DTAC Admin Affairs | TM Godson Varghese | |
Eva A
Eva B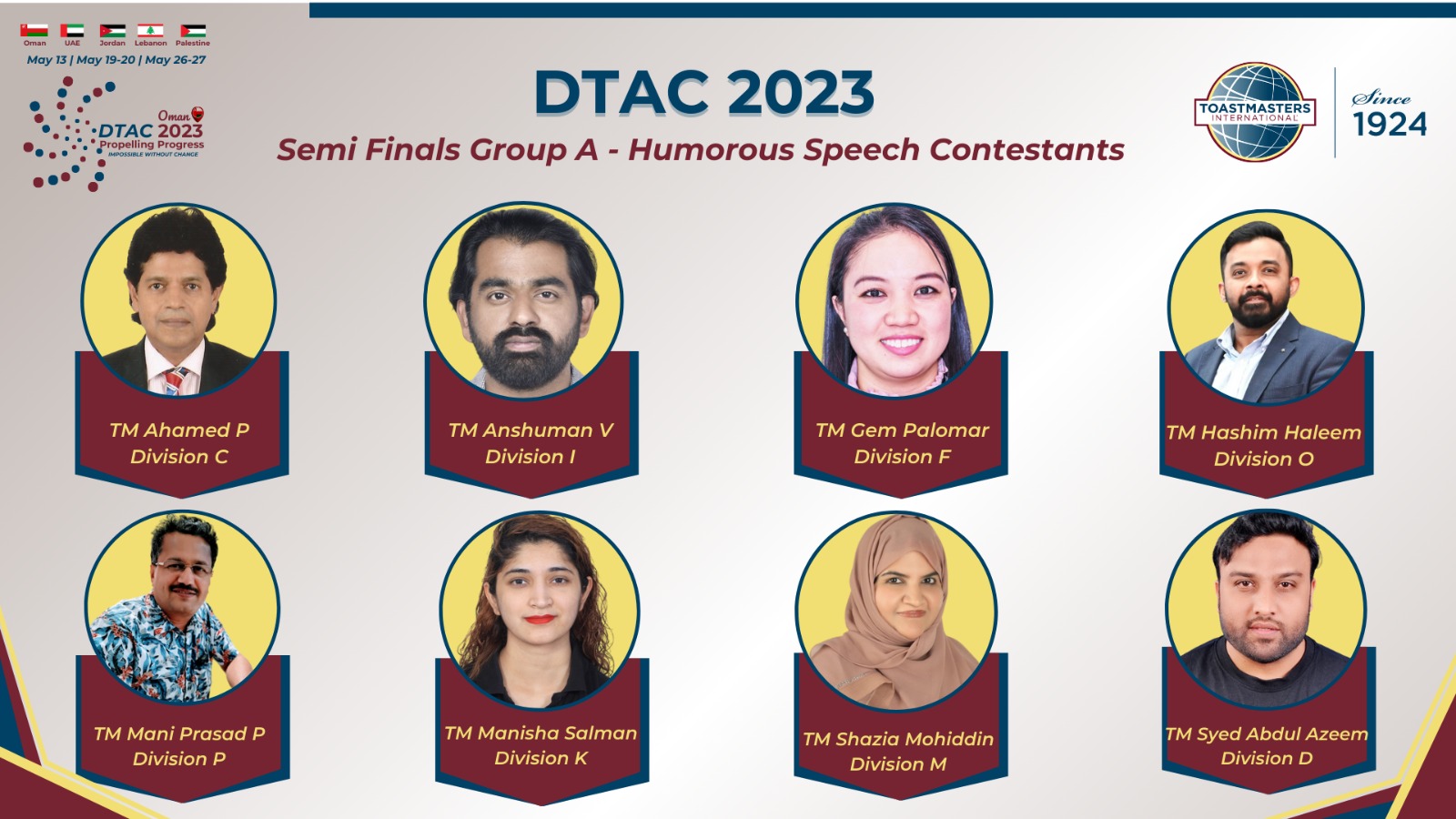 Hum A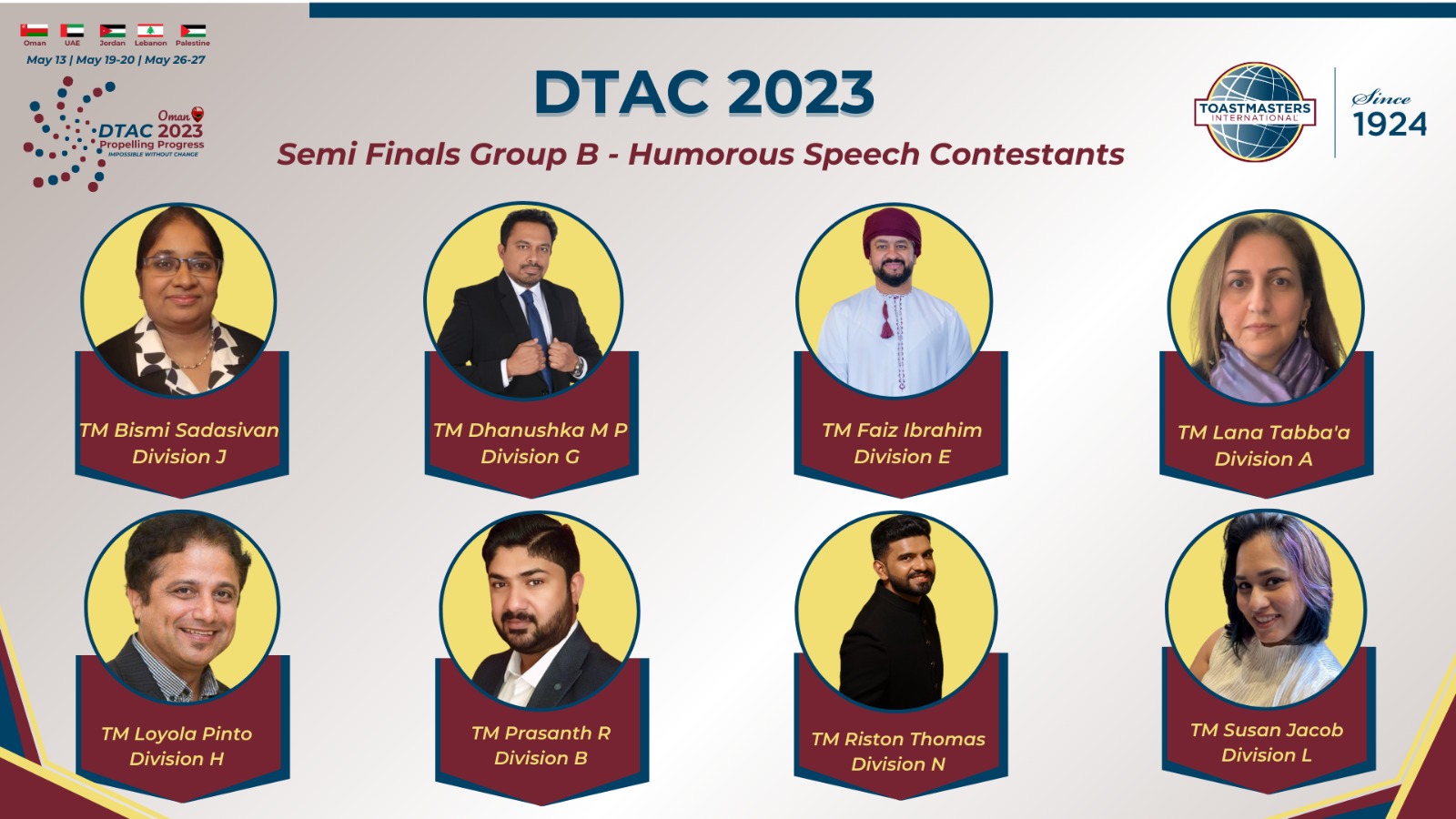 Hum B
Int A
Int B
TT A
TT B