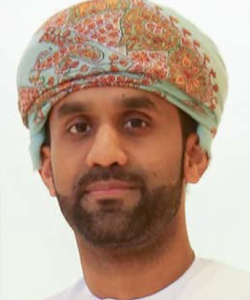 jameel muhammed shakeel, DTM
Greetings my dear District 105 family members, 
I am elated and excited yet at the same time humbled to serve you as your Program Quality Director this year.
Throughout our Toastmasters journey, each one of us has wonderful memories and fun stories to regale our audience. Where each one of us is today, is a result of the path we have chosen to take despite challenges that have come across our way.
The past couple of years have taught us the importance of being resilient and patient to endure obstacles and achieve our goals. Not only have we learnt during this process, but unknowingly, have also become sources of inspiration for many others around us.
I am truly grateful to you for your never-say-die attitude and the passion that is so evident. This year marks the last year that our District will be in its current form as we will complete the reformation process and branch out into two Districts. Let us all come together and ensure we finish this year on the biggest high to serve as inspiration for years to come.
I encourage you to continue your path to improve and excel while seeking out opportunities to help and support your fellow Toastmasters both within and outside your club. We are blessed to have wonderful leaders across our District who are always available to support and guide you.
While growing is important, let us not forget to explore how we can be of service to those around us as it is only Through Service, We Excel.
Best Regards,
Jameel Mohammed Shakeel, DTM
Program Quality Director 2022-23
Don Ashokan, DTM
TM Arnold Massey
TM Razia Khatoon
TM Farzana Nyaz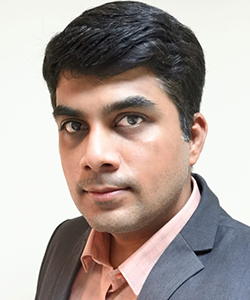 TM Manikandan Rajagopal
Dileep Kumar, DTM
Jamileh Al Alami, DTM
Ceanlia Vermeulen, DTM
Faiz Al Maamari, DTM
TM Chaitanya Khimji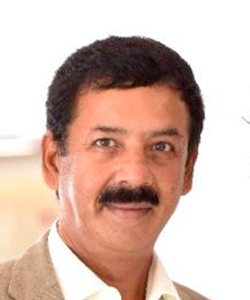 Ramesh Gopalan, DTM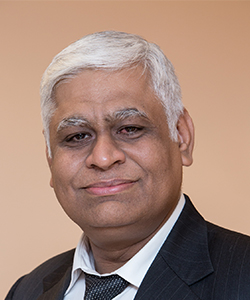 Alok Tuteja, DTM
Babu Srinivasan, DTM
Chetlur Prasad, DTM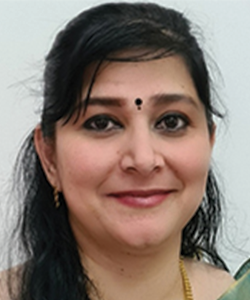 Dear friends and family, 
It is my privilege and honor to serve members of District 105 as Program Quality Director for 2022 – 23.
This year, the focus is to help all our members to achieve their dreams through the Pathways educational program in addition to providing meaningful leadership opportunities, improving their confidence and upskilling members with the help of pathways projects.
As Program Quality team, we are responsible for:
️All aspects of the educational program and training for members and Club Officers/Area & Division Directors.
️
Promoting the Distinguished Club Program.️
Support clubs to improve the Quality.
Facilitate contests, etc.
The Program Quality Team will support every member, and will ensure Toastmasters resources are available to help you learn better.
Help us help you.
Cheers!
Deepa Surendran, DTM
Program Quality Director 2022-23
Sujil. C.V, DTM
TM Inacio Rodrigues
TM Dileep Kumar
TM Mariana Missakian
TM Deewee Alcasoas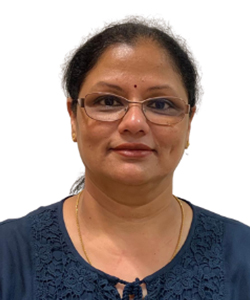 TM Anuradha Kamath
Usha Mohan, DTM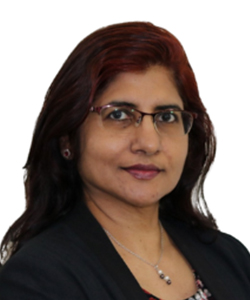 TM Asha George
TM Mahendran Tamilmani
TM Bosco Mascarenhas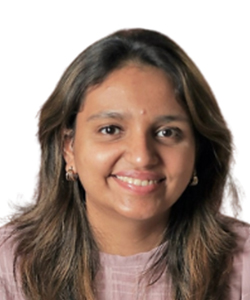 TM Elna Titto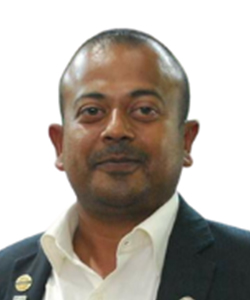 TM Kanthi Mathinathan
How to become a DISTINGUISHED TOASTMASTER?
The Distinguished Toastmaster (DTM) award represents the highest level of educational achievement in Toastmasters.
• Complete two learning paths.
• Serve as a club officer for 12 months.
• Participate in the preparation of a Club Success Plan.
• Participate in a district-sponsored club officer training program.
• Serve a complete one-year term as a district officer.
• Serve successfully as a club mentor or coach.
• Serve successfully as a club sponsor or conduct a Speechcraft / YLP
• Complete the DTM project.
How to become an ACCREDITED SPEAKER?
The Toastmasters International Accredited Speaker Program is for professional speakers who combine extensive knowledge of a subject with mastery of the spoken word to become sought-after authorities in their areas.