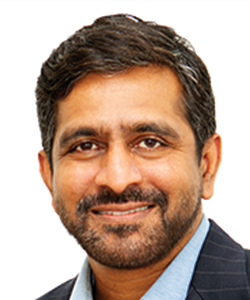 saiju victor, DTm
club growth director
Dear Toastmasters of District 105,
When the going gets tough, the tough find a way to come out with flying colors.
In the face of uncertainties, the Club Growth team of District 105 dares to stand in front with a determination to GROW: Go Realistic & Optimize Wow.
We would try our best to reach out to every club in the District.
We will bank on our hard work and passion for the values of Toastmasters.
Whether it is our Goals, Awards or Milestones, we intend to 'Go Real'
Despite the daunting challenges, assumed limitations, and subdued sentiments, the Club Growth team is committed to Optimizing the WOW factor in whatever we do. Our efforts will come right from the bottom of our heart.
Our team is a perfect blend of experience and youth. We promise to make every effort to help our district "GROW."
We are here to serve and enrich the members of District 105 Toastmasters.
"We may not have it all together, but together we have it all"
Please support, encourage and be with us.
Warm Regards,
Saiju Victor, DTM
Club Growth Director 2022-23
Judith Serrao, DTM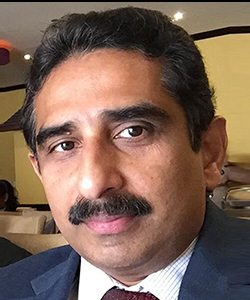 Pravin Panicker, DTM
TM Samara Al Barwani
TM Nafisa Al Balushi
TM Anand Natarajan
Suryakanth Kirloskar, DTM
Rohin Kumar, DTM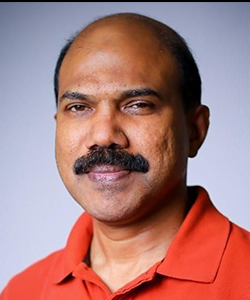 TM Rahim Rahman
TM Yasser Al Maskari
Shreeraman Vadhyar, DTM
TM Shiny Jacob
TM Suby Babu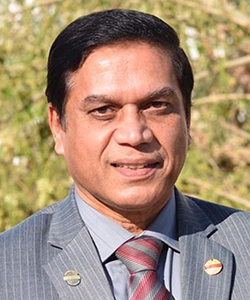 Cyprian Misquith, DTM
TM Dana Nashawati
TM Kamini Shah
George Meladan, DTM
TM Shannon Glasgow
Sachin Takkar , DTM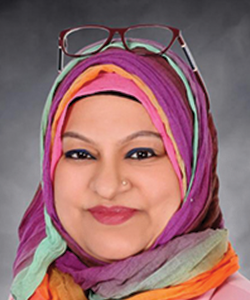 Shameema Ahmed, DTM
club growth director
Dear District 105,
I feel humbled and privileged to serve as the Club Growth Director of our amazing District 105. As mankind rediscovers its urge to grow, accomplish and to be happy again, we as Toastmasters have discovered our inner strengths of resilience, commitment and sheer grit to stay afloat. As I look upon the unique opportunities our District provides, it dawns upon me, how blessed we are to be thriving with the range of diversity, multiculturism and sparkling energy from the members and leaders.
We shall strive passionately to realize our District's critical success factors, that includes focus on membership growth and retention, club growth and extension, and making our clubs Distinguished. As Club Growth Director, I shall endeavor to create an atmosphere of enjoyment, teamwork and dedication, and meaningfully contribute to fulfilling our District mission of building new clubs and supporting all clubs in achieving excellence.
Toastmasters provide a unique platform to create our better versions, using the plethora of opportunities for honing our communication and leadership skills. Let us all take the magic of Toastmasters to our communities, friends and colleagues. Let us make this year, a year of unbridled growth through our core values, laced with innovation, zeal and of course, loads of fun. Together, let us promise ourselves that each one of us meaningfully contribute to our clubs and areas, which will eventually make our divisions and District grow and glow.
Warm Regards,
Shameema Ahmed, DTM
Club Growth Director 2022-23
Biju Nair, DTM
TM Navendu Rai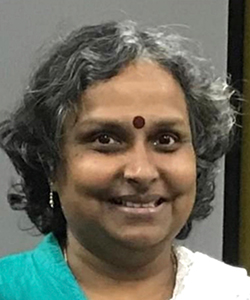 TM Shoba Dakshinamurthy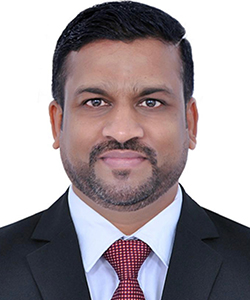 TM Anoop Anil Devan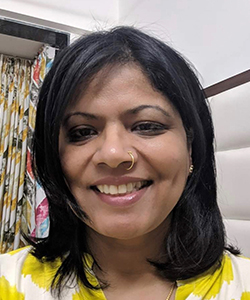 TM Raji Nair
TM Habbie Alex
TM Vandana Jose
Mukai Henrieta Kumirai, DTM
Gaurav Paul, DTM
Mandar Agshikar, DTM
TM Vibha Talati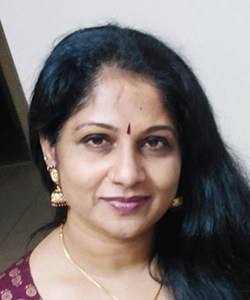 TM Usha Soman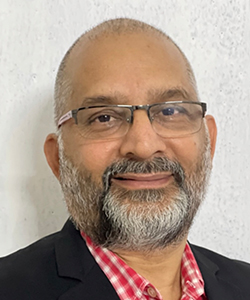 Arun Kumar Bhatia, DTM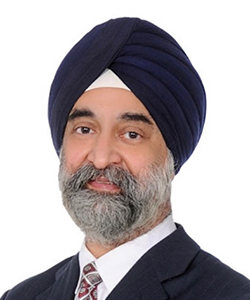 Jaideep Singh Hanspal, DTM
TM Jerryfer T Damian
TM Loradel Segui Pascor
TM David Isaac
new club chartering forms